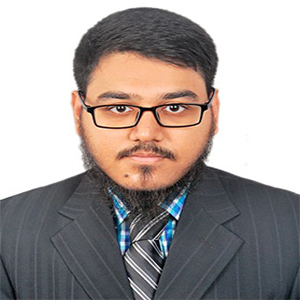 Suzad Mohammad
BSc (IUT)
Lecturer
Room # 1012 Ext # 273
E-mail:suzad.cse@iubat.edu
A child born in a remote village of Sirajganj in 1997 is now chasing after the dreams of his parents.
Suzad Mohammad spent his formative years in the "Potazia" village of Sirajganj district. He afterwards relocated to Dhaka, where he attended Rajuk Uttara Model College to finish his secondary and higher secondary education. He later earned his BSc in Software Engineering from the Islamic University of Technology (IUT), Gazipur, and is currently enrolled in the Bangladesh University of Engineering and Technology (BUET) to pursue his MSc Engg in CSE.
He is currently working as a Lecturer in the Department of CSE at the International University of Business Agriculture and Technology (IUBAT). Before joining here, he served as a Software Engineer at Software Solutions and Logistics Enterprise (SSLE).
His research interests lie within the realm of Software Engineering and Human-Computer Interaction, with a particular emphasis on Social Computing, Developer Social Media Analysis, Repository Mining, and working for Underprivileged People.
His dedication and hard-working mentality distinguish him from his peers. The aspiration of having a hand in the progress of the global software industry propels him to diligent knowledge gathering.