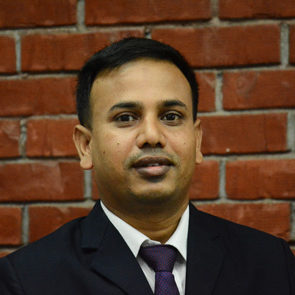 Md. Alomgir Hossain
Assistant Professor
MSc in CSE (JU)
BCSE (IUBAT)
Room # 514 Ext # 504
E-mail : alomgir.hossain@iubat.edu
Md. Alomgir Hossain, He was born in Bangladesh. He completed diploma in computer technology from Kushtia Polytechnic Institute under (BTEB), Year of 2006. After completing diploma engineering, He received BSc. in CSE degree from IUBAT, in year of 2011.Then he joined as an Instructor Dept. of CSE at Primeasia University, Banani, Dhaka, since February 8, 2012 to 2013.
At the same time he completed Master of Science in Computer Science from Jahangirnagar University, in year of 2013. Hossain gathered two years teaching experience from Primeasia university. After he joined as a Lecturer, Dept. of CSE at Shanto Mariam university of creative technology, since January 2014 to august 2014. After he joined as a Lecturer at IUBAT, Dept. of CSE, since 13th September 2014.
He is a member of Bangladesh Computer Society. Alomgir is also an active member of IUBAT Brain Engineering Research Group (IBERG).He is also a mentor of IUBAT CSE ROBOITICS CLUB and Mentor of Academic wings of CSE Dept..
He has attended in many workshops and seminar in Bangladesh. He also published many paper in different journal and conference. He is an instructor of IUBAT CSE Department for Compiler Design, Digital Logic Design and Switching circuits. Microprocessor based systems,IOT.
His main areas of research interest are education and research. Major interest areas are Data mining and warehousing, Machine Learning, Digital image processing. Now he is currently as an Assistant Professor. Dept. of CSE, at IUBAT.
MSc in CSE (JU)
BCSE (IUBAT)