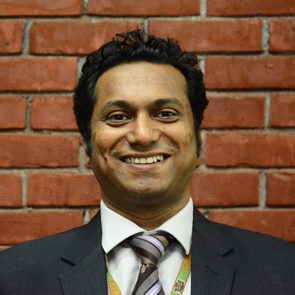 Krishna Das
Assistant Professor
MSc in Enterprise Software Engg (UK)
BCS (Pune, India),Professional Diploma in Business Management & Marketing (London,UK)
Room # 514 Ext # 505
E-mail : krishna.das@iubat.edu
Krishna Das is an Assistant Professor in the Department of Computer Science & Engineering at International University of Business Agriculture and Technology (IUBAT) where he has been a faculty member since 2014. He received his Bachelor degree in Computer Science from the University of Pune, India under Indian Govt. Scholarship Scheme and an MSc degree in Enterprise Software Engineering from University of Greenwich, UK. He also obtained Professional & Higher level of Diploma Certification in Business Management & Marketing from London, UK.
Before starting as a Faculty member at IUBAT, Mr. Das has versatile experiences working as a Software Engineer in Documenta Ltd (Presently BRAC IT Services), also as a Lecturer in a college at London and as a management professional in Warburg Pincus Group, UK.
His research interests include Artificial Intelligence, Quantum Computing, Business Intelligence, Machine Learning and Brain Engineering. Additionally, he has keen interest about Astronomy & Space Science. In his spare time he enjoys listening solo piano music, cooking for family, reading world literatures and watching classical & space movies.
Mr. Das is an Associate Member of BCS (British Computer Society) – The Chartered Institute for IT and a professional member of IEEE Computer Society. He is also an active member of IUBAT Brain Engineering Research Group (IBERG) since its inception.