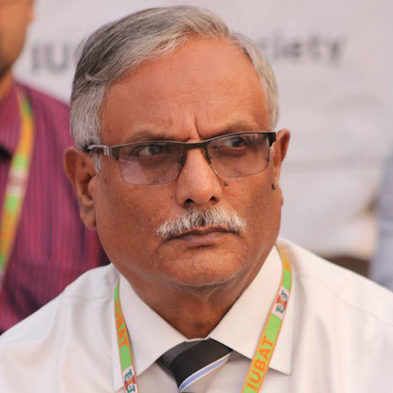 Professor Dr Md Abdul Haque
PhD in Technical Sciences
M Sc Engg Hons (Russia)
Ext: 616 | Room: 616
Email: mahaque@iubat.edu
Mohammed Abdul Haque was born in Bangladesh in 1953. He received his M.Sc. Engineering (Hons) and Ph. D. in Technical Sciences from Moscow State Agricultural Engineering University, USSR, in 1978 and 1983, respectively.
He worked in the Department of Agricultural Engineering, University of Maiduguri, Nigeria, from April 1983 to November 2013 where he held different positions such as Head of Agricultural and Computer Engineering departments, Dean of Faculty of Engineering and Chairman, University of Maiduguri ICT Committee.
Dr. Haque joined IUBAT— International University of Business Agriculture and Technology in May 2014 as Professor and Chair of the Department of Computer Science and Engineering.
Dr Haque was a member of American Society of Agricultural Engineers, Nigerian Institution Agricultural Engineers, Nigerian Society of Engineers and Council for the Regulation of Engineering in Nigeria (COREN). His publications are in the area of Farm Power and Machinery.