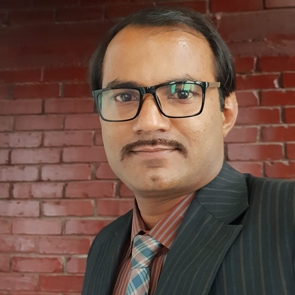 Professor Dr Abhijit Saha
PhD in Comp Sc & Stat (Korea)
MS in Comp Sc & Stat (Korea)
BSc (AUB, Dhaka)
Ext # 615 | Room # 614
Email: asaha@iubat.edu
Abhijit Saha is a Professor in the Department of Computer Science and Engineering, at IUBAT University. He has been working with the same department since December 2013 and is engaged in teaching and research.
Before joining IUBAT University, he worked as a postdoctoral researcher (August 2011 – August 2013) at WCU Department of Nanobio Materials and Electronics, Gwangju Institute of Science and Technology, Republic of Korea.
He received M.S. and Ph.D. degrees in computer science and statistics from Jeju National University, Republic of Korea in February 2008 and June 2011, respectively. His research interests span the areas of computer networking with an emphasis on wireless/mobile ad hoc and sensor networks, vehicular networks, and next-generation networks.
He has a specific interest in routing protocols, road-side vehicular networks, and performance analysis of wireless ad hoc and sensor networks.